The program includes an exhibition of original artwork, essays and short fiction contributed by faculty and staff from twelve departments and centers across the College, from Sculpture and Landscape Architecture to the Nature Lab, the Library, the Museum, the Center for Social Equity and Inclusion, and Counseling and Psychological Services. The Collapse exhibition explores themes of material, ecological and spiritual decay—and conversely, renewal, restitution and repair. The exhibition is free and open to the public at 20 Washington Place, Providence, where it will be on view from September 20 - October 23, 2022.
Art & Inquiry Grant Recipients
---
Taylor Baldwin
Associate Professor
Sculpture
The Ground:
head of a prophet;
head of a saint;
partial body of an elder
(2022)
Taylor Baldwin's symposium contribution is a body of sculptural work collectively titled The Ground exploring grief, industrial collapse and the reclamation of things we've thrown away. This project constructs funerary monuments to late-stage American capitalism using material reclaimed from industrial archaeological sites, shuttered retail businesses and the consumer recycling stream. Using a DIY version of forensic facial reconstruction techniques, the objects attempt to imagine the face of anonymous people who donated CT scans to the NIH to help study the cancer that was killing them. The materials used in these portraits are salvaged from a collection of connected sites of industrial/commercial collapse from across history, both large and small—from the 420-million-year-old Niagra Escarpment to styrofoam packaging from the recycling bins of COVID-era Queens, New York.

Taylor Baldwin (b. Tucson, AZ 1983) is an artist working primarily in sculpture, video and installation. He received a BFA from RISD in 2005 and an MFA from Virginia Commonwealth University in 2007. He has been a resident at the Skowhegan School of Painting and Sculpture, the Fine Arts Work Center, the Bemis Center for Contemporary Art and the Seven Below Arts Initiative. Baldwin has held solo exhibitions at Wayfarers Gallery (Brooklyn, NY), Conner Contemporary Gallery (Washington DC), Land of Tomorrow Gallery (Louisville, KY) and Vox Populi (Philadelphia, PA) and has contributed to groups shows at the Queens Museum of Art (Queens, NY), Tucson Museum of Contemporary Art (Tucson, AZ), the Virginia Museum of Contemporary Art (Norfolk, VA), the Kentucky Museum of Arts and Craft (Louisville, KY) and Zürcher Gallery (Manhatten, NY). He is currently based in Queens, NY and Providence, RI.

---
Erik DeLuca
Critic
Digital + Media
Schadensaten (Damage Type)
(2022)


Life; Body and Health; Freedom; Property; Career; Insurance

"...I saw it continually obtruding, but being suppressed and seldom mentioned."

—W.E.B. Du Bois, The Negro and the Warsaw Ghetto (1949)



Erik DeLuca is an artist and musician working with performance, sculpture and text in dialogue with social practice and critique. He currently sets up scenarios where technologies of dispossession are revealed to invite healthy dialogue. Recently, his projects have been included at Braunschweig University of Art (Germany), Kling og Bang (Iceland), Sweet Pass Sculpture Park (Dallas, TX), Bemis Center for Contemporary Arts (Omaha, NE) and Fieldwork (Marfa, TX). His writing has been published in Public Art Dialogue, Mousse, Third Text and The Wire. He received a PhD in Music from the University of Virginia, was a resident at Skowhegan School for Painting and Sculpture and was an Asian Cultural Council Fellow in Myanmar. He lectured at Iceland University of the Arts and was a visiting assistant professor of Music at Brown University. Erik is associate professor of Art Education and Contemporary Art Practice at Massachusetts College of Art and Design.
---
Ellen Garrett
Lecturer
Landscape Architecture
Designing a Postcapitalist Practice
(2022)
Capitalism permeates all that we do, to the point that we can not comprehend a world without it. We are living in a monoculture. And much like ecologies lacking diversity, we are susceptible to collapse. The extreme power imbalance between owners and workers, coupled with the inherent "do what you love" exploitation in creative disciplines, is inhumane and unsustainable. This is the motivation for my visual essay, Designing a Postcapitalist Practice. I question our relationship to my work and explore more fair power structures such as unions, cooperatives and collectives. The hope in circulating this essay is to contribute to the discussion among design workers and together build a resilient postcapitalist ecosystem.

Ellen Garrett (she/her) is a lecturer in the Landscape Architecture department at RISD, instructing graduate-level thesis students in Research Theory and Design and Written and Visual Narrative: Crafting the Thesis Book. She is a registered landscape architect with nearly a decade of experience in New York landscape firms. In January of 2022 she founded The Flatbush Workshop for Design (FWD), a Brooklyn-based landscape practice in the process of forming a worker-owned cooperative. Their mission is to build solidarity through financial equity and creative agency. They investigate the current state of the design field by exploring how it can better provide for worker-designers and the communities they serve. FWD aims to build trust, build wealth and build visions for communities as equal design partners. Garrett is an active member of The Architecture Lobby and currently lives in the neighborhood of Flatbush in Brooklyn.


---
Caroline Gerberick

Technical Assistant III
Textiles
A Silent Implosion
(2022)
Collapse is such a quiet word. It holds destruction, turmoil, ignorance and a myriad of failure but can be whispered with such innocence. Collapse is also slow and instant. It spreads faintly under floor boards until the house is swallowed whole in a matter of seconds. Collapse slithers its way through our systems and structures far from accidentally or unprovoked. This work, A Silent Implosion, offers a way to grasp collapse. It is a sculpture created by casting resin bricks and building a wall that is fixed in a state of falling. Held in midair, the materials become a striking examination of instability, holding your attention, confusing your logic and questioning your reality. It is like being unable to look away from catastrophe while lacking the language required for repair.



Caroline Gerberick is an artist from Cincinnati, OH. She received her BFA in Fiber and Material Studies from The School of the Art Institute of Chicago and her MFA in Fibers from Indiana University. Gerberick's art practice utilizes various materials and processes such as sculpture, photography, weaving and digital printing on fabric. Her work has been shown in such cities as Chicago, IL; Bloomington, IN; and Kyoto, Japan, and her work and writing can be found online in publications such as Tatter and the Surface Design Journal. Gerberick's art practice aims to obscure ways of looking and create spaces of contemplation and slowness through materiality, imagery and language.


---
Andrew Hlynsky
Critic
Film/Animation/Video
Ball Balance Machine
(2022)


---
Meditation on a Life Simulation
(2022)


Ball Balance Machine:
Every self-regulating system has some level of feedback within it. In the case of this machine, a ball's location is captured by a camera. Depending on how far away the ball is from the center of the platform and how quickly the ball is moving in a specific direction, the table will tilt, pushing the ball to a different location and causing the cycle to continue. Participants have a set of controls that can adjust the relationship between the ball's position and how the table compensates for that position. In some configurations the ball will stay on the table and the system will be stable. In other configurations the ball will fall off the table and the system will collapse.


---
Meditation on a Life Simulation:
Six basic processes are balanced in order for life to stay in a state of equilibrium: growth, movement, organization, reproduction, consumption and homeostasis. This piece is a meditation on these life processes. As long as the basic processes are kept in equilibrium, dark and light areas will interact in a beautiful dance. If the environment falls out of equilibrium, either light or dark will consume the environment and the system will catastrophically collapse. The system is beyond recovery and won't come back until it's restarted.



Andrew Hlynsky is a Providence-based creative technologist and musician who works developing software for responsive environments and interactive experiences. He has worked on projects for clients including Reebok, Biogen, Hard Rock Hotel, Bloomberg News, Adult Swim, Chanel and Verizon. As an artist he has presented work at Burningman, Sonar Festival, Illuminus Boston, Worlds Fair Nano and Emerson's Uncommon Project. Hlynsky has a passion for understanding how things are created. From musical composition to neural-nets, economies to intelligence, he is always trying to discover, imagine and explain the world around him. His creative process involves solidifying theories and funneling his curiosity into tangible objects, compositions and software.
---
Kate Irvin
Costume and Textiles
RISD Museum
---
Mary Anne Friel
Associate Professor
Textiles
---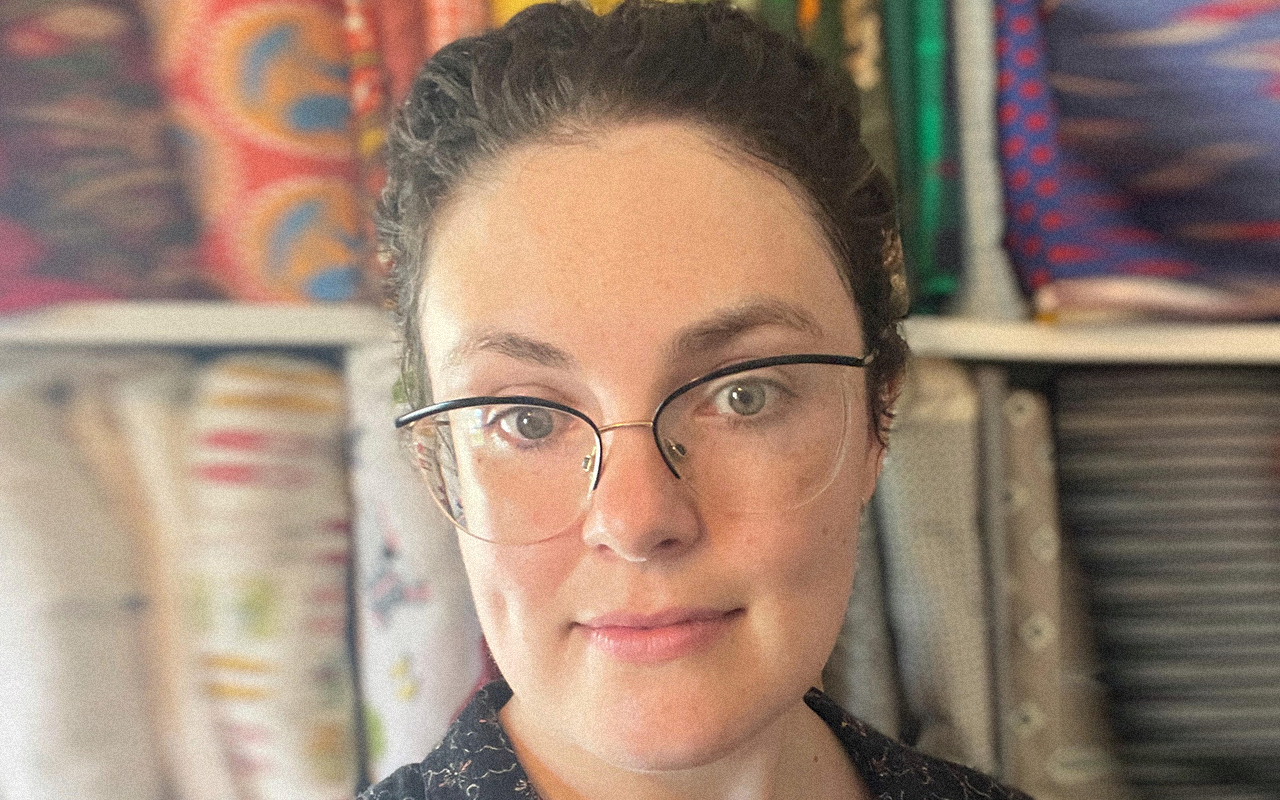 Anna Rose Keefe
Textile Conservation Assistant
Costume and Textiles
RISD Museum
---
Lisa Z. Morgan
Associate Professor
Apparel Design
---


Jessica Urick
Associate Conservator
Costume and Textiles
RISD Museum
Inherent Vice (2022)


Inherent Vice, a short film made with Udris Film, synthesizes the complex responses and creative work that emerged from the experimental project Inherent Vice over the course of the 2021–22 academic year. In studio courses, community conversations and two RISD Museum exhibitions, 31 deteriorated, now deaccessioned Gilded Age dresses have been conceptually and physically dissected, generating insights into other realms of socio-political and environmental inherent vice, as well as profound creative projects. Through interviews with students and faculty who participated in this multifaceted collaborative project, the film highlights methods of interaction and intervention in museum archives and, more broadly, reframes cracks, tears, shattering and collapse as openings for new understandings and untold narratives to enter the archive and take root.

Kate Irvin is Curator and Department Head of Costume and Textiles at the RISD Museum. In addition to her participation in the collaborative "Inherent Vice" exhibition and academic initiatives, her recent projects include the forthcoming book Repair: Sustainable Design Futures (Routledge 2023), co-edited with RISD Professor Markus Berger; and "Repair and Design Futures" (2019), a multidisciplinary exhibition and programming initiative investigating mending as material intervention, metaphor, and call to action.


---
Mary Anne Friel is Associate Professor and Department Head of Textiles at RISD. Her work explores natural and built environments at the intersection of geophysical phenomena, visceral experience, scientific observation, cultural knowledge and imagination.


---
Anna Rose Keefe is Assistant Conservator of Costume and Textiles at the RISD Museum. Her work focuses on facilitating access to storage, caring for the collection, and collaborative conservation work.


---
Lisa Z. Morgan is Assistant Professor and Department Head of Apparel Design at RISD. Her work cavorts across a variety of media, melding critical ways of knowing with the haptic and embodied and fostering dialogues around the intricacies of sense-making and desire.


---
Jessica Urick is Associate Conservator of Costume and Textiles at the RISD Museum, where she oversees the conservation, care, and handling of over 35,000 costume and textile objects.


---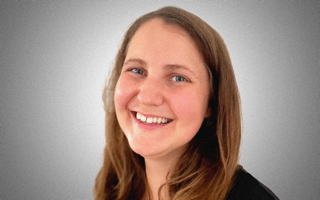 Lizzie Hunt

Critic
Landscape Architecture
What is Alive? A Collapsing Definition
(2022)
What does it mean for something to be alive? There is no generally accepted definition. Scientific criteria for life are a mirror to ourselves: Does it have a body that grows, adapts, and reproduces? By this definition bacteria are alive, but viruses, stories, and fire are not. But life is not a material, so it keeps eluding firm description. Life is a process with interwoven relationships that defy individuation. How does this complexity affect how we could relate to the world? What is biodiversity without knowing who is included in 'bio'? Is there a stand-in for conservation ethics when the meaning of what is living is collapsing?



Lizzie is a landscape designer and teacher. She is currently starting a nonprofit nursery with wild collected seeds in East Greenwich, RI. She has worked for Landscape Architecture firms, research groups, and botanic gardens and has a deep interest in history, plants and creativity.

---
Shona Kitchen

Associate Professor, Department Head + Graduate Program Director
Digital + Media/Art
Technology and Emergent Practices
---
Felipe Leonardo Santos Shibuya, Ph.D.

Hyundai Biological Programs Fellow
Edna W. Lawrence Nature Lab
32 °C
_ _ _ _ _ _ _ _ _ _ _ to _ _ _ _ _ _ _ _ _ _ _

(2022)
Nature is the result of billions of years of collapse. All life resulted from great explosions which have collapsed and re-established themselves several times. Now, collapse is occurring as a result of human actions. Humans have degraded habitats, destroyed and abused idyllic natural sites for predominantly technological and biological advancement. However, nature has resisted human pressures in surprising ways. For example, on Gruinard Island–a testing site which became uninhabitable for humans due to Anthrax contamination–other species have re-established themselves under the new conditions, inhabiting a now-safe haven. But how long can nature resist the insistent collapse created by humans? Here, we show nature's resilience by visualizing microorganisms present in landscapes showing collapses in nature can have an alternative narrative.



Shona Kitchen graduated from Glasgow School of Art 1994 and MA from The Royal College of Art, London 1997. From 1997-2004 she had a successful interaction design practice Kitchen Rogers Design, London. She has worked with clients such as Comme des Garcons, BMW, Science Museum (London) and Samsung, Hyundai. Honors include an American for the Arts Award, a RIBA Award and a D&AD Silver Award. She has exhibited internationally at the Victoria and Albert Museum, Vitra Museum, CCA (Warsaw), Zero1 and ISEA. She completed a number of public art projects at venues such as SJ International Airport; the Science Museum, London and Deptford Creek, London. Kitchen frequently collaborates with scientists, engineers, and writers. Whether creating a surveillance system for a school of fish, a tidal monitoring sign for a creek bed, her work provocatively critiques our relationship with the typically siloed natural and technological worlds and speculates about what could be.


---
Felipe Shibuya is a Brazilian ecologist and visual artist. Shibuya holds a Ph.D. in Ecology and Nature Conservation at the Federal University of Paraná, which intrigued him to explore visual aspects, beyond the purely scientific perspective, such as the colors and shapes of bacteria. He holds an M.F.A. in Studio Art at the University at Buffalo, working at the intersection between biology and art. Being a scientist-artist, he explores different forms of life, from bacteria to trees, using different methods, from microbiological culture to videos. All of his work involves aspects of his own identity, and he always highlights the visuality of nature.


---
Andy Law

Associate Professor
Industrial Design
Brown RISD MADE Program
Archiving Civic Debris for Activist Assembly: Highlighting the Curative Act
(2022)
Collapse signals the start and end of the constant process of creation and evaluation. This destruction and dissipation are normal and everyday, endlessly offering components for generative and reparative assembly. Creation and evaluation are inevitable and evident in ecological systems but only sporadically revealed in the creative process of artists, activists and designers. Creation and indeterminacy are not creativity. They are systematic and prejudiced. Collections, citation networks are the real creative / curative act. The expansion of public archives is positioning the density of civic and community digital 'debris' to produce opportunities for perpetual possibility through recycling and regeneration that leave individual curation of the automatic as the only remaining expression of consciousness. This project proposes to repetitively reference our collective narrative (our archived debris) to produce familiar originals. In this accounting, the viewer is tasked to complete the curative act by assembling a personal exhibition from a computationally manufactured collection.



Andy Law is probably best described as an experience designer. He gets excited about the culture, correspondence and interesting friction in all kinds of networks, including production, education, telecommunication, transaction, entrepreneurial and social. At RISD he works with graduate and undergraduate students, asking them to investigate and challenge contemporary design issues. Law's recent professional work includes establishing and directing the Erlend Williamson Artist Fellowship—a charitable residency based on Orkney Island in Scotland—and acting as a commissioner for the city of Providence on the Open Providence Commission for Transparency and Accountability. In 1997 Law was granted the first-ever patent in the US for an earthquake-proof combined locking and anti-tilt filing cabinet. He also designed the world's first biodegradable, disposable hot cup lid for Edinburgh-based Vegware.
---
Ijlal Muzaffar

Associate Professor
Theory and History of Art and Design
Decolonizing the (Design) Imagination
(2022)
All architecture is storytelling whose yarn is intertwined with the weave of colonialism. But often, architectural storytelling is designed to leave out these entanglements. Under the latticed canopy of Louvre, Abu Dhabi, sits a collection of French mahogany furniture. The canopy's sprawling shade is celebrated as an oasis. What is not acknowledged is that this mahogany was stolen from Haiti during the French occupation to build a large naval fleet as well as the fashionable bureaus, chairs, and tables that decorated the social spaces of the new empire, denuding Haiti so much that today it can be differentiated from the neighboring Dominican Republic from space. How can architecture and design acknowledge the stolen shade in Abu Dhabi that has left Haiti shadeless?



Ijlal Muzaffar is an Associate Professor of Modern Architectural History at the Rhode Island School of Design. He received his PhD from MIT in the History, Theory, and Criticism of Architecture and Art and a Master of Architecture from Princeton University. He also holds a BSc in Mathematics and Physics from the University of Punjab. His work has appeared widely in edited volumes, biennale catalogues, and peer reviewed journals. He is a founding member of the architectural history research collaborative and publishing platform, Aggregate. His first book, The Periphery Within: Modern Architecture and the Making of the Third World, to be published later this year, looks at how modern architects and planners shaped the discourse on Third World "development" and associated models of global intervention after the Second World War.



---
Jennifer Cole Neville

Interim Special Collections Instruction and Outreach Librarian
Fleet Library
After the Cut
(2022)
Although we are told since childhood that appearance should not matter, that it is our internal selves that count, many still judge others because of how they look. "After the cut" is a story about a young woman who defies gender stereotypes, cuts her hair very short and dresses ambiguously. Without any outwardly defining feminine qualities, people misgender her and make harmful assumptions. These reactions cause the woman to experience an internal collapse of self. However, internal resilience is not only possible but crucial to the human condition.



Jennifer Cole Neville has an MLIS in library science and an Archival Certificate from the University of Mississippi. In addition, she holds an MFA in creative writing from Emerson College and an MA in literature from New Mexico State University. Her research and creative writing centers around the treatment and cultural renouncement of the dispossessed and subcultures in the United States. Much of what she is interested in concerns representation and how people are viewed by others. By focusing her research on this demographic, she is able to gain a unique insight into how people who do not fit the stereotypical are viewed and how society can work to change those views.


---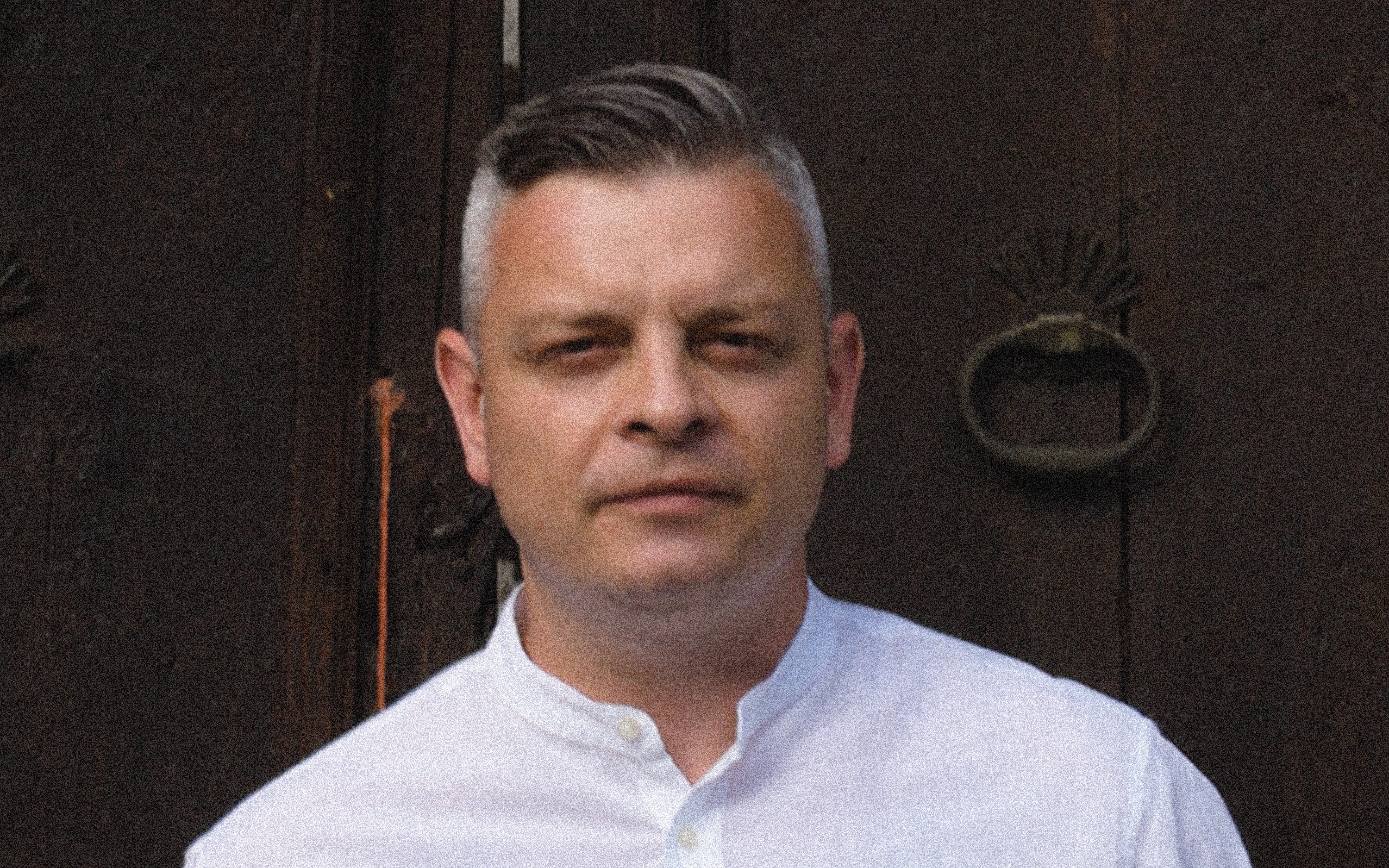 Dimitris C. Papadopoulos

Instructional Designer
Teaching & Learning Lab
Center for Social Equity and Inclusion
Failure Infrastructures: Calculated Collapse and the Global Border Regime
(2022)
Failure Infrastructures is a multimodal essay exploring the complexities of mobility control in Europe and beyond. Refugee arrivals, especially those from the global South, are consistently framed in a language of "crisis," "threat," or infrastructure collapse. The predetermined collapse of "designed to fail" humanitarian infrastructures often coincides with (and distracts from) the construction of new border securitization infrastructures such as walls and fences as part of "prevention through deterrence" policies as manifested in Europe and at the U.S-Mexico border. I use the concept of "calculated collapse" to highlight tactical dualities such as visibility/invisibility, build/collapse, failure/efficiency, as not conflictual but rather constitutional elements of violent border regimes and of the racist, anti-migrant discourses that enable them.





I am a researcher, educator, and technologist working at the intersection of built and mediated environments for teaching, learning, and research. I have been working with faculty, students, and practitioners on developing digital scholarship and pedagogy projects in different institutions including Columbia University and the City College of New York. I have taught at Lehman College-CUNY, Kalamazoo College, and Western Michigan University. My research focuses on space and landscape, borders and migration, memory and materiality, and the dynamics between physical and digital spaces combining tools and perspectives from anthropology, media studies, and digital humanities. In 2021 I joined RISD as an instructional designer at the Teaching and Learning Lab in the Center for Social Equity and Inclusion. At RISD I develop digital pedagogy resources and support faculty in integrating instructional technologies that facilitate engaging and inclusive learning in different modalities.


---
Lisi Raskin

Associate Professor
Sculpture
Scaffolded
(2022)
Scaffolded is a suite of three painting assemblages made from fragments of large-scale installations exhibited between 2004–2016, the focus of which were themes of war and trauma. These new assemblages are created through material relationships like mutual support, touch, and tenderness. The assemblages are nested within hand-carved frames. The relationship between painting and frame questions conventional assumptions that cast the frame in a supporting role and the painting as vulnerable object in need of protection. Instead these compositions are interdependent. The frames literally touch and hold the internal compositions as the internal compositions reach outward toward and buttress elements of the frames. These non-animate forms ultimately nest and rest together in mutual support, regardless of the signs of collapse that surround them.





Lisi Raskin's creative and curricular practices have become laboratories where the artist deliberately builds anti-architectural bridges between politicized subject matter, queer ontologies, abstraction, collaborative making, non-hierarchical and intersectional interventions into normative systems of power, and engaged pedagogy. These laboratories have supported the making of paintings, drawings, objects, videos, animations, and large, constructed environments that house pedagogical, performative, and socially engaged programming. Raskin has exhibited internationally at institutions including Kunsthaus Graz, Casino Luxembourg, the Frankfurter Kunstverein, the Contemporary Art Center, Vilnius, PS1/MoMA Contemporary Art Center, the Blanton Museum of Art, the Center for Curatorial Studies/Hessel Museum at Bard College, and the Rubin Museum of Art. Their web projects have been published in Triple Canopy magazine, with The Dia Foundation, and on Creative Time Global Reports. They have built large-scale environments at the 11th International Istanbul Biennale, the 2nd Athens Biennale, and the 3rd Singapore Biennale.


---
Christopher Roberts

Theory and History of Art and Design
Experimental and Foundation Studies
Black(Art) as/in Black(Studies) as/in Blur/s as/in Collapse/s as/in Reforging/s as/in...
(2022)
We find ourselves in a world that needs to end, so that something otherwise may begin, again. In Queer Times, Black Futures (2019), Kara Keeling writes "When something happens differently than it has before, when something affects us, we reforge ourselves in response." This essay elucidates black reforging practices in the artwork of Aaron Douglas, August Wilson, Kara Walker, and Kiyan Williams. My perusal attends to Aaron Douglas' The Negro Spiritual (1930), August Wilson's The Piano Lesson (1987), Kara Walker's Gone: An Historical Romance of a Civil War as It Occurred b'tween the Dusky Thighs of One Young Negress and Her Heart (1994), and Kiyan Williams' Ruins of Empire (2022). As Fred Moten asserts, "What whiteness seeks to separate, blackness blurs by cutting, in touch." Perhaps in those blurs we may un/make what is and reforge ourselves anew, for we are always already amidst and/or inducing collapse/s.





Christopher Roberts is an Assistant Professor at the Rhode Island School of Design. He teaches in the Theory, History of Art and Design Department as well as the Experimental and Foundation Studies Division. He is from Baltimore, MD, earned his PhD in Africology and African American Studies from Temple University, and an MA in Ethnic Studies from San Francisco State University. As a Black Studies scholar, he is concerned with Black geographies of memory and forgetting, with an emphasis on port cities in the United States that anchored the transatlantic and domestic slave trades. His research traipses the contours of sculpture, architecture, photography, graphic design, museum studies, and art history. By way of historical analysis framed through a Black Studies lens, Roberts is striving to unravel the entanglements of race and coloniality that suture our conceptions of monuments, maps, archives, and museums as concrete representations of the past in order to break the hold they have on our public and private spatial imaginations.


---
Heather Rowe

Associate Professor, Department Head
Sculpture
Untitled
(2022)
Untitled is a sculpture incorporating found and manipulated materials such as ceiling panels, vents, glass, and a thrifted patterned blazer. A video is projected onto the work where ghostly forms of light question the line between tangible and implausible. The work aims to peel back layers of an ambiguous haunting, perhaps within the ephemeral traces of light or the history of the found objects. The kitschy 1980s blazer is split and torn, embedded within the narrow columns of the structure, carving out a charged void within an implied figure. These details and arrangements aim to question how underlying systems of power can be covert and operate beneath the surface while projecting fear and danger. Through mirroring, video projection, and spatial repetition, this work merges and reorders forms, creating a spectral presence and forcing a sensation of dematerialization to push towards unsettling moments of a suspended collapse.





Heather Rowe is a New York-based artist who received her MFA from Columbia University. She has exhibited in numerous museums and galleries including PS1/MoMA; the Indianapolis Museum of Art; UMMA/University of Michigan Museum of Art, Ann Arbor, Michigan; D'Amelio Terras, New York; Galerie Zink, Berlin, Germany; Ballroom Marfa, Texas; White Columns, New York; Artists Space, New York, and James Cohan Gallery, New York. In 2008, her work was featured in the Whitney Biennial. Installations include Socrates Sculpture Park, NY (2013), "Only in Your Way" at DiverseWorks and "Construction House", at the Providence College Galleries (2020). In 2022, she presented work in conversation with Christina Ramberg at Heroes Gallery, New York. Her work has been featured and/or reviewed in numerous publications such as: Artforum, Modern Painters, the New York Times, Art in America, The New Yorker, Flash Art, and Art Review.
---
Damion Vania, LMHC

Clinician
Counseling and Psychological Services
Collapse and Connectivity in Mental Health: The Importance of Relationships to Ourselves and Others
(2022)
The essay will look at how difficult it can be to stay connected with each other and even within ourselves. Our windows of tolerance have shrunk, as individuals and as a society, and prioritizing connectivity can be a way to work against the collapse we feel and the collapse we live in.





Damion Vania is a psychotherapist who works in RISD's office of Counseling and Psychological Services, and has a private practice in Providence.
---
V.F. Wolf

Night Watchman
RISD Museum
1216
(2022)
The work is comprised of a soft sculpture that resembles a young child placed in the corner of the room. They have their head down and tucked into their arms, thus acting as surrogate for all of mankind, stuck at a crossroads. A video of a slide show will be projected directly to the right of the sculpture. The short new media slideshow images will consist of various enigmatic, mysterious and apocalyptic images. It is up to the viewer to decipher it and to decide exactly what it all means to truly reflect on the collapse of our contemporary society.





V.F. Wolf was born in Albuquerque, New Mexico but currently lives and has an art studio in Pawtucket, Rhode Island. V.F. was an officer in the Army Reserve from 2000-2007 and has traveled extensively throughout the United States and lived in both Egypt and Ireland. V.F. has received his Bachelor's degrees in Art History (2007) and his Bachelors of Fine Art in painting (2011) from Rhode Island College. He has recently received his Masters of Fine Art from Massachusetts College of Art and Design (2013). He recently received a Certificate in Painting Studies (two-year program) from Rhode Island School of Design (2018).
---
Peter Yeadon

Professor
Industrial Design
On Collapse: Peter Yeadon interviews Philosopher AI
(2022)
In this video, Peter Yeadon interviews Philosopher AI on the topic of Collapse. In response to questions or statements, Philosopher AI writes opinions that have been generated by a neural network trained/hosted by OpenAI. Since Philosopher AI lacks specific knowledge and opinions itself, and only imitates opinions that exist in its neural network, it sometimes produces conflicting results, which Yeadon was interested in exploring. Philosopher AI's responses are read aloud by another AI system that was developed by Well-Said Labs. Video images were generated by Midjourney AI in response to a text-based prompt on collapse.





Peter Yeadon
is a Professor of Industrial Design at the Rhode Island School of Design (RISD), where he explores materials-driven innovation in architecture and design. His
RISD Biodesign
students explore biomaterials, while his
RISD CATALYST
group focuses on solutions-oriented applications for smart materials, nanomaterials, and other programmable substances. Prior to RISD, Peter taught at Cornell University and the University of Toronto. Peter is also the Founder of
Yeadon Space Agency
, a design consultancy in Manhattan that focuses on projects that incorporate substances with novel properties, including various smart materials, nanomaterials, and biomaterials that respond to changes in their environment. His practice is currently working on climate change disaster mitigation, and other projects.